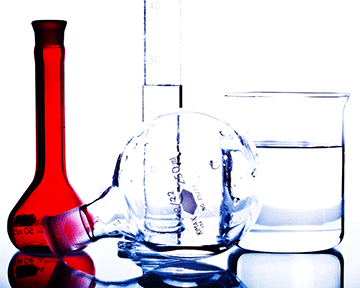 We are strongly convinced that only high quality clinical research can accurately inform therapeutic and diagnostic decisions. Our in-depth experience in the design and conduct of clinical trials and a broad network of academic partners in Greece and abroad are key to bringing our research projects to fruition. We are strongly committed to transparency regarding dissemination of our research findings.
Selected clinical research projects developed by our team include:
---
Patient-centred treatment to support a holistic approach towards type 2 diabetes
European Foundation for the Study of Diabetes (EFSD) PACT programme supported by AstraZeneca

The objective of this multistage three-year project that was launched in 2017 is to identify important outcomes and respective evidence in order to develop a novel decision aid to support a holistic evidence-based approach for the treatment of type 2 diabetes. The project involves (1) design of a survey to elicit patients' and health care professionals' preferences about key outomes in type 2 diabetes, (2) a systematic literature search and network meta-analysis to retrieve the best available evidence that addresses these questions, (3) development of a medication choice decision aid based on results of the evidence synthesis and finally (4) implementation of the decision aid.
---
Shared decision making for type 2 diabetes in Greece using the Diabetes Medication choice Decision Aid
Funded by the European Association for the Study of Diabetes (EFSD) | In collaboration with Knowledge and Evaluation Research Unit, Mayo Clinic
This multicentre, cluster randomised clinical trial (ClinicalTrials.gov identifier: NCT01861756) was completed in August 2014 enrolling 204 patients across nine primary and secondary care practices in Greece. Eligible subjects had type 2 diabetes and required treatment intensification. Practices were matched based on type of setting (urban or rural) and level of care (primary or secondary) and randomly allocated to either use of the Diabetes Medication choice Decision Aid or to usual care for the delivery of relevant information regarding available antidiabetic treatments.
Study group: S. Alexiadis, M. Benroumpi, T. Chatziadamidou, E. Giannakopoulos, S. Irakleianou, K. Kazakos, I. Mygdalis, E. Pagkalos, D. Papazoglou, N. Tentolouris
---
A randomised, double blind, placebo controlled study of the effect of liraglutide on arterial blood pressure in hypertensive patients with type 2 diabetes mellitus
Investigator initiated trial | Funded by Novo Nordisk
Arterial hypertension is a common comorbidity amongst patients with type 2 diabetes. This investigator initiated, multicentre clinical trial (EUdraCT number: 2013-002348-99) will investigate the effects of the long acting GLP-1 analogue liraglutide on arterial blood pressure in patients with type 2 diabetes and pre- or stage 1 hypertension. 24-hour ambulatory blood pressure monitoring will be utilised. An embedded mechanistic study is also expected to clarify the effect of liraglutide on renal sodium handling. After successfull approval by the institutional review boards and the Independent Ethics Committee the trial was launced on November 2014 and completed on July 2017.
Study group: I. Avramidis, E. Angeloudi, E. Athanasiadou, E. Athanasopoulou, A. Benis, G. Dimitriaidis, E. Frantzeskos, I. Ioannidis, K. Kazakos, A. Katsoula, K. Kitsios, K. Kotsa, V. Lampdadiari, K. Balampanis, A. Bargiota, E. Barmpa, E. Pangkalos, A. Raptis, E. Siami, N. Tentolouris, D. Tsalta
REDCap™ is a powerful, web based platform that supports clinical data management for non-commercial purposes
If you are a registered user, click the icon below to access our servers. If you want to request access to REDCap please complete the form, sign the end user agreement and e-mail both to cebm@auth.gr (institutional account in the form of @auth.gr is required).